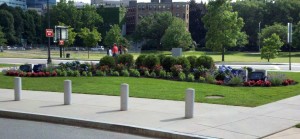 In today's economy it is more important than ever before to have your employees, customers, and future customers walk up to a well maintained facility and maintain it at a reasonable cost.
Your building and grounds represent you and for those new customers, visitors, or vendors they often provide the first impression of you and your organization.
Let us help you portray the image you need
From seasonal cleanups, mowing or snow removal, we can help you keep your grounds looking great at a competitive cost.
References for similar accounts are available upon request.