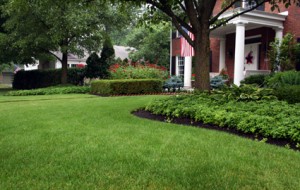 With  ARDON Lawns & Landscapes in Bowling Green your property will receive the professional attention it deserves.
We can provide you with regular lawn maintenance and weekly lawn mowing.
Correct lawn mowing procedures will prevent damage to your yard, reduce disease and weed proliferation, and produce a sharp professional result that sets off the entire property.
Our weekly lawn maintenance includes:
Lawn moving
Trimming bed edges and uneven terrain
Blowing off parking areas, driveways, decks, pathways, patios, etc.
Removing minor debris, sticks and such when necessary
Combine our lawn mowing services with a regular fertilization and our tree & shrub program and you have the required components for making your lawn one which will be noticed and is the envy of your Bowling Green neighborhood or place of business.