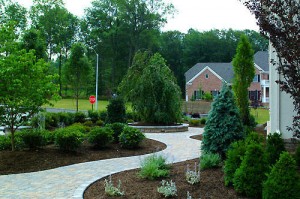 At ARDON Lawns & Landscapes our experience and knowledge base allows us to go beyond the many mowing companies and offer an advanced Horticulture: Tree & Shrub Program which includes:
An inspection and evaluate the general health of the landscape, and specifically evaluate all trees, plant, and shrubs.
Provide insect control treatments.
Provide disease control treatments.
Provide Fertilization applications.
Complete pruning and/or trimming services
We value the trust and responsibility of our customers place on us to care for their landscaping. We treat each plant, project, or new installation as if it were being completed at our homes.